INTRODUCING BASE CAMP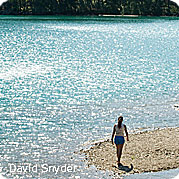 Flexible, affordable, enriching, fun: Base Camp is an exciting new opportunity to explore and learn about the North Cascades from professional naturalists while enjoying the comforts of our environmentally-friendly campus in the heart of the national park. You're invited to stay at the North Cascades Environmental Learning Center, for as many days and nights as you'd like, on a space-available basis, during our peak summer season beginning June 14.
Every Base Camp registrant will enjoy overnight accommodations in our comfortable lodges, three meals, and admission to our daily educational programs on the natural and cultural history of the North Cascades. Casual educational programs will be offered three times daily and will vary throughout the summer. Options may include guided hikes on nearby trails, canoeing on Diablo Lake, natural history demonstrations, art activities, campfires, night hikes, wilderness skills and more.
More information at www.ncascades.org/basecamp and (360) 854-2599.