The Rainier Valley Radio Community Advisory Board is looking for you!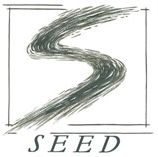 Would you be interested in being involved in a radio station that broadcasts specifically to the Rainier Valley/Renton/South King County communities? SEED, in partnership with SPLAB, is in the process of determining the feasibility of applying for a Low Power FM license from the FCC for a non-profit Rainier Valley community radio station.  LPFM's are 100 watt stations which generally provide solid broadcast coverage within a 3.5-mile radius and often reach radios up to 10 miles away.
We are seeking Board Members for an Advisory Board that would help guide the process, create awareness in the community and, in the event a license is granted to SEED, help oversee content development and educational aspects of the operation.
If you'd like to hear more about broadcasting in the interest of the Rainier Valley community with programming from public or private schools, entities with educational purposes — such as a community groups, public service or public health organizations, arts and music, youth engagement, senior services, multi-cultural concerns and organizations, and YOUR voice or community interest, we're looking for you.
A Rainier Valley radio station will also provide opportunities for public discourse, news, public safety emergency preparedness, and, a training ground for careers in broadcast and journalism.
We'll be holding an open forum community discussion on Thursday, October 3 at 7pm with current members of the Advisory Council at the Rainier Valley Cultural Center at the corner of Alaska and Rainier Av S. Food will be provided. For more information please visit http://www.rainiervalleyradio.blogspot.com or call 206.422.5002.
Sincerely,
Paul Nelson
SPLAB