Beloved Oregon poet Bill Shively died on Sunday, September 28th.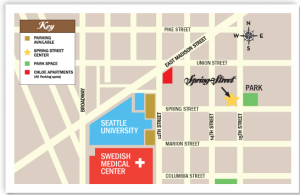 Information for the Bill Shively Memorial.
We will celebrate the life and spirit of our friend Bill Shively and help to send his soul to the next dimension.
Saturday, October 25
4:00-7:00 PM
Spring Street Center
Reception Hall (Downstairs)
1101 15th (corner of 15th & Spring)
Seattle, WA 98122
Please bring poems, photos and stories to share and a bottle or 2 to drink and some snacks or finger food to eat or just show up.
Any questions or offers to help, call Charlie at 206-380-1288
Please pass this on to others that knew and loved Bill.
We are sorry if you cannot make this date. Dan Raphael will be holding an event for Bill in Portland in mid-November and that information will be posted here when firmed up.