For the first year SPLAB is participating in the Seattle Foundation's Give Big program. The Seattle Foundation was a supporter of SPLAB from back in our Auburn days (1997-2004), and our 2016 goal is modest, $3,500.
We want to guarantee a sold-out house for the 4th Cascadia Poetry Festival in Seattle, November 3-6, at Spring Street Center. We have secured a remarkable lineup: Brenda Hillman, Daphne Marlatt, Colleen McElroy, Sam Hamill, Roger Fernandez, Sarah DeLeeuw, Janie Miller, Peter Munro, Judith Roche, Marilyn Stablein and others in the intimate setting of the Spring Street Center for Mainstage readings, the Living Room democratic reading, panels, workshops and a tribute to Denise Levertov, including a ritual walk to her grave in Lake View Cemetery.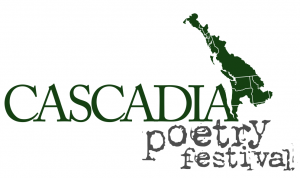 Our goal is 100 contributions of at least $35, which will guarantee the giver a Gold Pass to attend all festival events.* Please consider supporting this work via Give Big, as festival tickets will not be available until July 4 and thanks in advance for your support of the work of SPLAB since the founding of the organization in 1993. Other levels of sponsorship can be viewed here: http://cascadiapoetryfestival.org/2016-sponsorship-opportunities/
*Space is limited in the venue, so please arrive early to ensure a good seat.