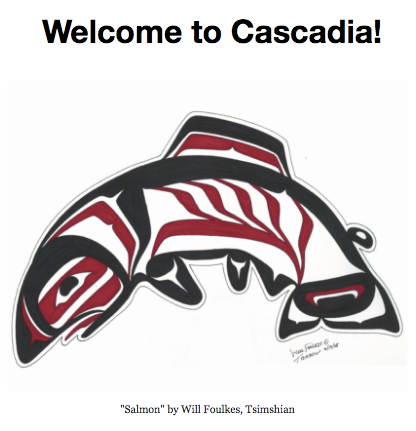 Our second Massive Open Online Course begins tomorrow and runs four weeks through the Canvas portal. The course is being taught by Cascadia College teacher Jared Leising, in association with SPLAB, and is timed to coincide with the 4th Cascadia Poetry Festival. Week three, which happens the same week of the fest, will focus on Denise Levertov.
The course is free and when it was taught for the first time, earlier this year, there were over 450 students around the world enrolled. Please consider joining us. From the course:
Course Description
This is an investigation of the bioregion known as Cascadia (Links to an external site.), using poetry as the main modality for our inquiry.
In doing so, we will focus on the poetic innovators of the region, like Sam Hamill, Gary Snyder, Denise Levertov, Daphne Marlatt, and Stephen Collis, as well as less established poets, to serve as the core of this course.
The course will be organized around four modules, which will include an Introduction to Cascadia Poetics, the Reed College Poets, the Cascadia Poetry Festival (which is happening November 3-6 in Seattle), and New Directions.