The early bird gets the worm and the first 45 to register for a Cascadia Poetry Festival Gold Pass gets a free workshop the Sunday morning of the fest. Two SPLAB volunteers have teamed up for an original Cascadia experience and other workshops are being facilitated by Steve Kuusisto and Tim McNulty with Bob Rose. The whole festival schedule is available by clicking on this image: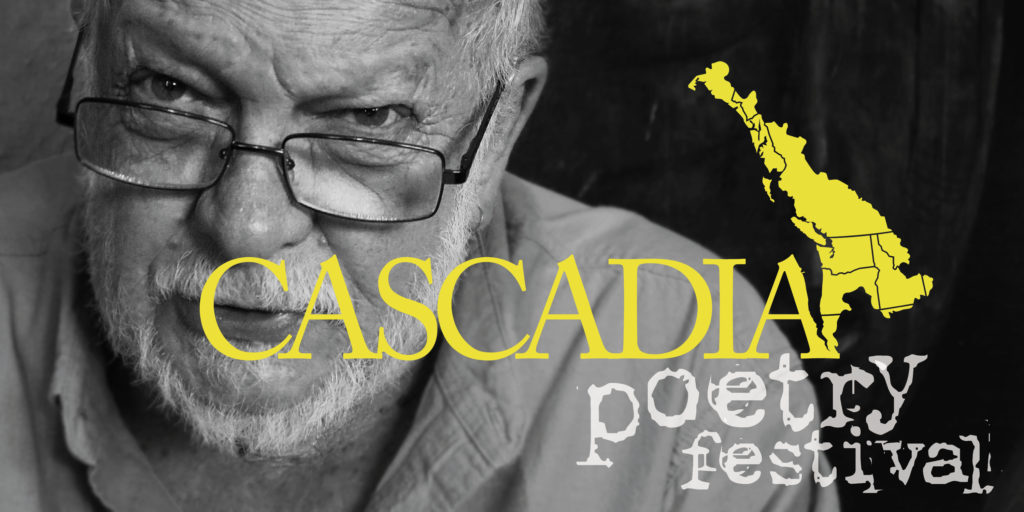 Sunday – 9am – 12N workshops:
Workshop 1, 9am Sunday: Stephen Kuusisto, author of Have Dog, Will Travel: A Poets Journey will guide poets and prose writers on the techniques that help us write with clarity and honesty about animals. The aim is to avoid anthropomorphism and instead find ways to write with the real animal in mind. Cost $50. Limit 20 participants.
Workshop 2, 9-12N Sunday: Writing in the Woods. Tim McNulty and Bob Rose. Cost FREE to Gold Pass holders who are registered in advance. Limit 15 participants.
Workshop 3, 9-12N Sunday: Becoming Cascadian: Imagination of the Senses. Nadine Maestas and Jared Leising host a workshop on the Washington State Ferry. This two-hour generative workshop will engage your imagination through a sensory experience of Cascadia while riding the ferry to Friday Harbor and back. Participants will meet at the Anacortes terminal and purchase a ferry ticket. The workshop is open to the first 30 Gold Pass Members who register at Brown Paper Tickets.