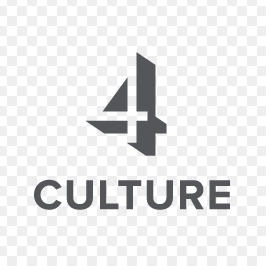 Thanks to a grant from the Collections Care program at 4Culture, awarded in December 2017, we can begin the process of digitizing some of our audio interview collection that goes back to the 1980s.
Current interviews, and some of the interviews that were syndicated to as many as 18 stations weekly during the heyday of our broadcasting era, are accessed via the American Prophets webpage.
Also, interviews that aired as part of a short-lived series that aired locally on KBCS-FM are still available here. There is also a post about it here. (Numbering systems differed between programs that aired on KMTT (The Mountain) and other stations, like KZOK, which called the program the Sunday Times and Sunday Morning Magazine on KKNW before our non-profit was formed, but the numbering system merged a few years into the project which began in 1990. Some tapes have been discarded.)
April 7, 1996N.A.#152, Finding Meaningful Work with Lawrence Boldt, a holistic career consultant and the author of , "Zen and the Art of Making a Living." Free Access to the Internet and Government Censorship with Aki Namioka and Doug Schuler of the Seattle Community Network Association and Computer Professionals for Social Responsibility. They discussed the organizations, the idea of free access and attempted government censorship of the Internet.
| | | | |
| --- | --- | --- | --- |
| First Airdate | Link to Audio? | Summary | |
| November 17, 1996 | N.A. | #174, Sarah Van Gelder, the Editor and Director of: "Yes! A Journal of Positive Futures," a Bainbridge Island (WA) based magazine that documents holistic approaches being implemented to positively affect issues in communities around the country. Marion Kimes and Paul Hunter discussed the history of Red Sky Poetry Theater, Seattle's oldest continuously-running poetry open mic series, the workshop atmosphere of the event and the new anthology from it: "Nobody's Orphan Child." (jpeg) | |
| November 3, 1996 |  N.A. | #172, Rhea Miller is a San Juan County Commissioner and author of: "Cloudhand/Clenched Fist: Chaos, Crisis and the Emergence of Community." She discussed her view of the need to transcend the Newtonian paradigm to encompass an organismic world view and how that new paradigm translates into an emphasis on community. Graywolf Swinney, Ph.D. is a healer and Founder/Director of Education for the Institute for Applied Consciousness Science.  (jpeg) | |
| October 6, 1996 | N.A. | #169, Danika Dinsmore, MFA, is a Seattle poet and a graduate of the Jack Kerouac School of Disembodied Poetics at the Naropa Institute in Boulder, Colorado. She discussed the Beat Generation literary movement, some of its tenets and her work in continuing and refining that writing school. Gary Ferguson is a free-lance journalist and author of several books, including: "The World's Great Nature Myths." He discussed his initial creative flash and other facets of his book writing process, the lack of mystery in the machine world and read two of the myths from the book. (jpeg) | |
| September 15, 1996 | N.A. | #167, Gary Ferguson, an author and free-lance journalist, is the co-author of: "Lights of Passage: Rituals and Rites of Passage for the Problems and Pleasures of Modern Life." He discussed ritual, the book and the therapeutic benefits of ritual for important life events and transitions. Auburn Mayor Chuck Booth discussed the Burlington Northern's decision to re-open the abandoned Stampede Pass line, the ramifications for Auburn residents and the effort to force the railroad into mitigating adverse affects. (jpeg) | |
| August 11, 1996 | N.A. | #164, Mihaly Csikszentmihalyi, a Professor and former Chair of the Psychology Department at the University of Chicago, discussed the findings from his multi-year study of creativity people, including artists, poets, corporate heads and Nobel Prize winners. Elaine Childs-Gowell is a Seattle-based nurse, anthropologist and author. She discussed grief, how unprocessed grief manifests in disease and rituals to help come to terms with loss. (jpeg) | |
| August 3, 1996 | N.A. | #165, Marc Weinblatt on Seattle Public Theater (Theater of the Oppressed) and Gerald Hedlund on the controversy over developing Connell's Prairie (jpeg) | |
| June 9, 1996 | N.A. | #160, Paul Hunter is a published poet, publisher and playwright. He discussed his development as a poet, the history of the Red Sky Poetry Theater and tips for aspiring poets and writers. He also shared two of his poems: "Standing True" and "Same Damn Boat." Don Gayton is a scientist, range ecologist and author of: "Landscapes of the Interior: Re-Explorations of Nature and the Human Spirit." He discussed the anthropocentric nature of the term "landscape," his theory of the notion of a "primal landscape," and how he believes the "developer" mentality that owes its existence to the "unknowability" of nature." (jpeg) | |
| May 26, 1996 | N.A. | #158, Father Matthew Fox is an Episcopal Priest, scholar and author of many books. He discussed the Vatican's silencing of him in 1989, his formal dismissal from the Dominican Order in 1993, his thoughts on Creation Spirituality, re-inventing liturgy and his  books, including "Confessions: The Making of a Post-Denominational Priest." He also discussed the paradigm shift to an organismic cosmology, fundamentalism, the role of imagination in solving society's problems and his attempt to re-invent higher education at the University of Creation Spirituality. (jpeg) | |
| May 19, 1996 | N.A. | #157, Betsy Thomsen, Recruitment Coordinator and Chris Sargeant, a host mom and volunteer for the Youth For Understanding foreign exchange program, discussed the program and answered questions about the country's current attitude toward immigrants. Clifton Taulbert is the author of "When We Were Colored" and "Last Train North." He discussed life in the South before the era of de-segregation, the sense of community in that era, and getting initiated into adulthood. (jpeg) | |
| May 12, 1996 | N.A. | #156, Graywolf (Fred Swinney) and Gloria DeGaetano on Family Media Literacy (jpeg) | |
| March 24, 1996 | N.A. | #150, Erica Helm Meade, Vashon Island-based therapist, author and story-teller, in the 2nd of a two part interview, discussed the healing power of story. George Lakey, activist, teacher, workshop facilitator and co-author of "Grass Roots and Non-Profit Leadership: A Guide for Organizations in Changing Times" discussed the book and common obstacles to success for non-profit organizations. (jpeg) | |
| March 17, 1996 | | #149, Erica Helm Meade, Vashon Island-based therapist, author and story-teller, in the first of a two part interview, discussed the healing power of story and T.C. McLuhan, film-maker and author of "Cathedrals of the Spirit: The Message of Sacred Places" talked about the book and how significant thinkers of our time, Jung, Einstein and others, thought about nature. (jpeg) | |
| March 3, 1996 | N.A. | #147, Steve Potter, Seattle poet, shared three of his poems: "I Want My Omelette," "Beautiful" and "The Red Canoe" and Graywolf Swinney talked about his Aesculapia Retreat Center near Grants Pass, Oregon, and his creative consciousness healing process in part 2 of a two part interview. (jpeg) | |
| February 18, 1996 | N.A. | #145, Fawn Spady on WA Initiative 177 – Charter Schools and Denise Lynn on enhancing the energy of one's home. (jpeg) | |
| February 4, 1996 | N.A. | #144, Simon Henderson and Daphne Lewis on bamboo as a food, sound baffle and sustainable agriculture cash crop and Herb Kohl, editor of: "A Call to Character: A Family Treasury" and how his book contrasts with William Bennett's "Book of Virtues." (jpeg) | |
| January 28, 1996 | N.A. | #143, Joan Gattuso, a Unity Minster and author of "A Course in Love: Powerful Teachings on Love, Sex and Personal Fulfillment" and Dan O'Neill, on Mercy Corps International. (jpeg) | |
| January 21, 1996 | N.A. | #142, The Super Bowl of Poetry, featuring poems by Clarissa Pinkola Estes, Michael McClure, Michael Hureaux, Pamela Sackett and Paul Nelson. (jpeg) | |
| January 14, 1996 | N.A. | #141, David Maxfield on Seattle Inner City Outings, a project of the Sierra Club and Eze Anamalechi on Indigenous Fountainhead International, helping inner city youth get in touch with their own "indigenousity." (jpeg) | |
| December 31, 1995 | N.A. | #139, Clarissa Pinkola Estes, author of "The Faithful Gardener" and rights of passage in Bali and the U.S. with Reiki Master Randall Hayward. (jpeg) | |
| November 19, 1995 | N.A. | #133, Al Huong and Jerry Lynch on mentoring and Bill and Judy Kelly on PRH and couple's intimacy. (jpeg) | |
| November 12, 1995 | N.A. | #132, Elliot Cowan, author of "Plant Spirit Medicine" and Beaver Chief on Coastal Salish cosmology and why he is sharing it at this time. (jpeg) | |
| October 8, 1995 | Excerpts from McClure | #127, Beat/San Francisco Renaissance poet Michael McClure, author of "Three Poems" (Part 1) and Erskine Austin from the Boeing Employees Good Neighbor Fund. (jpeg) | |
| October 1, 1995 | N.A. |  #126, David Mas Masumoto, author of "Epitaph for a Peach" on organic farming and Eze Anamalechi of Indigenous Fountainhead International on harvest rituals. (jpeg) | |
| September 17, 1995 | N.A. | #124, Gloria DeGaetano, author of "Television and the Lives of Our Children" and Carolyn Miller, Ph.D., on "Creating Miracles: Understanding the Experience of Divine Intervention. (jpeg) | |
| September 10, 1995 | N.A. | #123, Mary Riveland, Department of Ecology on water quality and Reiki Master Randall Hayward on maladies that afflict those on a spiritual path. (jpeg) | |
| September 3, 1995 |  N.A. | #122, Riane Eisler, author of "Sacred Pleasure: Sex, Myth and the Politics of the Body" (Part 2) and Susan Campbell and Todd Winant on the Healthy School Lunch Action Guide. (jpeg) | |
| August 27, 1995 | N.A. | #121, Riane Eisler author of "Sacred Pleasure: Sex, Myth and the Politics of the Body" (Part 1) and Russ Lawson on Eckankar Philosophy. (jpeg) | |
| August 6, 1995 | N.A. | #118, Pamela Sackett on emotional healing for juvenile offenders and Rebecca Maddox on women entrepreneurs. (jpeg) | |
| July 16, 1995 | N.A. | #116, Richard Linzer on regulation facing non-profits and Steven Hodas on Education Reform. (jpeg) | |
| June 18, 1995 | N.A. | #112, Tom Rice and Tim Allen on the Film Industry in the NW, Simon Henderson on Lawns (Green Cancer) and other permaculture notions and Jim Droege on Esperanto. (jpeg) | |
| June 11, 1995 | N.A. | #111, Neil Miller, author of "Out of the Past:  Gay & Lesbian History From 1869 to the Present" and Gloria DeGaetano on "TV and the Lives of Our Children." (jpeg) | |
| April 30, 1995 | N.A. | #105, Susan Quattrociocci, Ph.D., N.E. Tech Prep Consortium, Poet Mikey Iniko (Michael Hureaux) on politics, including Hillary Clinton's denunciation of New Age religion and Beliz Brother on "Witness" and desensitization to pictured acts of violence. (jpeg) | |
| April 9, 1995 | N.A. | #102, Tom Forester of Taproot on Orcas Island on Sustainable Food Systems and Ken Carey, author of "The Third Millennium: Living in the Post-Historic World. (jpeg) | |
| March 12, 1995 | N.A. | #98, Father John J. McNeill, author of "Freedom, Glorious Freedom: The Spiritual Journey to the Fullness of Life for Gays, Lesbians and Everyone Else: and Stephan and Ondrea Levine on "Embracing the Beloved: Relationship as a Path of Awakening." (jpeg) | |
| March 5, 1995 | N.A. | #97, Linda Eguchi on Shorecrest High senior student projects, Gary Stroutsos on Native American flute and Bill Mitchell, N.D., "How To Live to 120." (jpeg) | |
| February 26, 1995 | N.A. | #96, Marc Ian Barasch, author of "The Healing Path," Elizabeth Brusco and Laura Klein on "The Message in the Missionary" and Bill Mitchell, N.D."How to Live to 120″ (jpeg) | |
| February 19, 1995 | N.A. | #95, Udo Erasmus on "Fats the Heal, Fats that Kill," Sarah Van Gelder of In Context magazine on Restorative Justice and Bill Mitchell, N.D. on "How to Live to 120." (jpeg) | |
| February 12, 1995 | N.A. | #94, Sarah Van Gelder on Crime Prevention, Bill Mitchell, N.D. "How to Live to 120" and Lynn Walker-McMullen on Results (ending world hunger). (jpeg) | |
| February 5, 1995 | N.A. | #93, Stuart Govig, author of "Souls are Made of Endurance," Ethelbert Miller, editor of "In Search of Color Everywhere: A Collection of African-American Poetry," and Art as Meditation. (jpeg) | |
| January 15, 1995 | N.A. | #90, The World of Richard Stine, Constance Rice on the NW International Women's Conference, and Barbara Marx Hubbard author of "Revelation: Our Crisis is a Birth" Part 2. (jpeg) | |
| January 8, 1995 | N.A. | #89, Barbara Marx Hubbard, author of "Revelation: Our Crisis is a Birth" and Dennis McInteer on Tacoma's Safe Streets program. (jpeg) | |
| January 1, 1995 | N.A. | #88, Howard Rheingold on the "New Millennium Whole Earth Catalogue" and Michael Meade on ritual in American culture. (jpeg) | |
| December 4, 1994 | N.A. | #84, Ethelbert Miller on In Search of Color Everywhere and Michael Meade on Cultural Diversity on the wake of CA 127. (jpeg) | |
| Nov 20, 1994 | N.A. | #82, Corrine McLaughlin and Gordon Davidson on Spiritual Politics and Karen Bolesky of the Soma Institute on Fighting Overwhelm. (jpeg) | |
| Oct 16, 1994 | N.A. | #77, Jonathan Wright, M.D., on the FDA's attack on natural health care and Marlo Morgan author of "Mutant Message Down Under." (jpeg) | |
| October 9, 1994 | N.A. | #76, Father Matthew Fox on the "Reinvention of Work," Jeff Shear author of "Keys to the Kingdom" and Doris Kearns Goodwin comparing the Clintons to the Roosevelts. (jpeg) | |
| Sept 11, 1994 | N.A. | Mountain Magazine #72, Dominick DellaSala on fires of Inland NW Forests, Ecological Health of NW Straits, Carmen Berry on therapeutic benefits of non-sexual touch, Pierce County's Project Safe Place. (jpeg) | |
| August 12, 1994 | N.A. | Mountain Magazine #69, Bill Kinison on his brother Sam, Tacoma Artists-in-Residence program, Mary Anne Moorman on future job market, NW Straits Environmental Health. (jpeg) | |
| July 17, 1994 | N.A. | Mountain Magazine #64, Government health care information, Carbonado School and Mary Catherine Bateson on her book Peripheral Visions. (jpeg) | |
| July 10, 1994 | Ginsberg | Mountain Magazine #63, Allen Ginsberg Part 2, Carbonado School, history of Mt. Rainier National Park. (jpeg) | |
| July 3, 1994 | Ginsberg | Mountain Magazine #62, Norm Maleng, King County Prosecuting Attorney on Youth Violence, Insuring Alternative Medicine, Allen Ginsberg Part 1. (jpeg) | |
| April 10, 1994 | N.A. | Mountain Magazine #50, Soma Part 2., Seattle Community Network (Information Superhighway), Charles Horne on Starting a Non-Profit Organization. (jpeg) | |
| Apr 3, 1994 | N.A. | Mountain Magazine #49, Karen Boleski of the Soma Institute of Neuromuscular Integration (Part 1) and James Redfield, author of "The Celestine Prophecy." (png) | |
| March 13, 1994 | N.A. | Dominick DellaSala, World Wildlife Fund, on Temperate Rainforests and Don Brunell, AWB (KZOK Sunday Times #7). (jpeg) | |
| March 6, 1994 | N.A. | Mountain Magazine #45, Linda Clifton on the UW Creative Writing program, the Changing Workplace and AWB on Streamlining Business. (jpeg) | |
| January 23, 1994 | N.A. | Mountain Magazine # 39, Sam Harris (Results) and Michael Sky, author of "Sexual Peace: Beyond the Dominator Virus." (jpeg) | |
| Oct 17, 1993 | N.A. | Mountain Magazine #25, Michael Meade on Crime and Violence as Initiation in America. (jpeg) | |
| May 17, 1992 | N.A. | #77, Dr. Jonathan Wright on Vitamin B Bust, Highway 99 Light Rail Plan, Youth Care, St. Vincent De Paul. (jpeg) | |
| March 15, 1992 | N.A. | #68, Peggy Johnson, R-Shelton on legislation targeted at kids suspended from school, David Thomson on Ultradian Rhythms, Betty Lall from the Council on Economic Priorities on the Peace Dividend. (jpeg) | |
| March 1, 1992 | N.A. | #66, Bremerton Housing, Sustainable Living with Vicky Robin and Diversity in the media with Don Williamson. (jpeg) | |
| Feb 16, 1992 | N.A. | #64, Bremerton Recycling, African-American History Month, Kathy Fletcher of People for Puget Sound, Ron Chew of Wing Luke Museum on Executive Order 9066. (jpeg) | |
| Feb 9, 1992 | N.A. | #63, Peace in El Salvador, Grey Panthers, Black Dollar Days with Rev. Robert Jeffrey and Jeff Gould of Tenzing Momo on herbal alternatives to coffee. (jpeg) | |
| Nov 24, 1991 | N.A. | #53, Project Mercy, Dr. Bill Mitchell on Thanksgiving Nutrition and Moscow's Radio ECHO. (jpeg) | |
| Nov 17, 1991 | N.A. | #52, Kitsap County Hate Crimes, Project Family, Ralph Blum Book of Runes and Bill Mitchell, N.D., "How to Live to 120." (jpeg) | |
| Oct 27, 1991 | N.A. | #47, Co-Housing, Greenpeace, Low Income Housing, Jeff Gould Tenzing Momo. (jpeg) | |
| Sept 8, 1991 | N.A. | #42, Goodwill Literacy, Taxol, Dr. Jonathan Wright on pre-ecclampsia.   (jpeg) | |
| Aug 25, 1991 | N.A. | #40, American Lung Association, Parents Anonymous, Homeschooling, Dr. Molly Linton on pre-natal care. (jpeg) | |
| Aug 18, 1991 | N.A. | #39, Protect the Children Foundation, National Commission on Children, Midwifery (Molly Linton, N.D.) (jpeg) | |
| July 28, 1991 | N.A. | #36, Bill Mitchell, N.D., How to Live to 120, Inner Peace movement, Consumer Credit. Ron Chew of the Wing Luke Museum. (jpeg) | |
| July 21, 1991 | N.A. | #35, Bill Mitchell, N.D., How to Live to 120, American Family, Cystic Fibrosis. (jpeg) | |
| July 14, 1991 | N.A. | #34, Susan James on dreams, Matthew Lesko on government grants, Bremerton city development. (jpeg) | |
| July 7, 1991 | N.A. | #33, Susan James on dreams, multicultural kids, green paper products. (jpeg) | |
| June 30, 1991 | N.A. | #32, Death Penalty Special, including Ida Balliasotes. (jpeg) | |
| June 16, 1991 | N.A. | #31 Women's nutrition, gun control, celebrating fathers with Robert Carlson. (jpeg) | |
| June 2, 1991 | N.A. | #29 Automotive tips for women, Jeff Steinborn on Police Brutality, Cal Anderson on Homelessness, Alternatives to Pesticides, ARC. (jpeg) | |
| May 26, 1991 | N.A. | #28, Tacoma's recruitment of female fire fighters and Dr. Frank Hoffman and Michael Thomas on Men's Anger and the men's movement. (jpeg) | |
| May 12, 1991 | N.A. | #26, Nutrition, CISPES, Bill Mitchell, N.D., "How to Live to 120" Part 2. (jpeg) | |
| May 5, 1991 | N.A. | #25, Bill Mitchell, N.D., How to Live to 120, Sri Chinmoy Center, Medical Marijuana, Homeless comedy benefit show. (jpeg) | |
| April 21, 1991 | N.A. | Open Space in Bremerton, Dominick DellaSala on the Spotted Owl, Kitsap clean water and the Ultimate Memory Book. (jpeg) | |
| Apr 7, 1991 | N.A. | #21, Bill Mitchell, N.D. "How to Live to 120," Ellen Craswell, Judi Kosterman, Phil Talmadge. (jpeg) | |
| March 24, 1991 | N.A. | #19, Art Freese (Snoqualmie Tribe), Victor Navasky (The Nation), AIDS dentistry, Rep. Dennis Braddock… (jpeg) | |
| March 3, 1991 | N.A. | #16, Dominick DellaSala on Old Growth, Greenpeace on Toxic Waste, "The Long Walk Home" film and The New World Order, Craig Hulet. (jpeg) | |
| Feb 24, 1991 | N.A. | #15, Greenpeace on Gulf War, National Toxics Campaign Fund, Craig Hulet. (jpeg) | |
| Feb 17, 1991 | N.A. | #14, Rabbi Laytner, Peter Steinbrueck & Sun Bear. (jpg) | |
| Feb 10, 1991 | N.A. | #13, Jamil Abdul-Razzak, Rev. Donovan Cook on Gulf War. (png) | |
| Jan 27, 1991 | N.A. |  #11, Ground Zero, Gulf War, SANE Freeze. (jpeg) | |
| Jan 6, 1991 |  N.A. | #8, Ken Tollefson on Landless Tribes, Tony Forsman, Suquamish Shellfish Harvesting Rights, Wisdom Keepers, Steve Wall. (png) | |
| Dec 2, 1990 |  N.A. | #3, Tips for flood victims, NW Harvest, SCORE, Seasonal Affective Disorder, AIDS Awareness.       (jpeg) | |