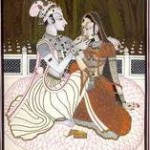 The ghazal is an Arabic poetic form developed in 10th century Persia from the verse form gasida.  Through the spread of the Mogul empire, it made its way through the Middle East to Pakistan and India, where it enjoys popularity to this day.  It is also meant to be performed – and loud – so yes, it is projective.  At the next Living Room, we'll discuss the form, hear a few examples, write our own, and share.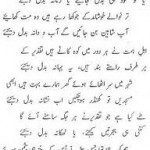 PLUS, we'll hold our monthly raffle drawing!  You don't want to miss that.
Writers of all ages and skill levels gather Tuesdays at 7P to read new work, the work of someone else or to just be in the engaging company of other writers. Your donation of $5 helps SPLAB put on special events and continue programming AND gets you an entry in our monthly raffle for way cool prizes. You must be present to win.  Please bring 8 copies of the work you plan to read. If you do not bring copies, they are available for 10c.
Living Room happens at SPLAB in the Cultural Corner of the old Columbia School, between Rainier AV S and 36th AV S, on Edmunds. We're 2 blocks from the Columbia City Link Light Rail Station. Free parking is available on the school grounds.