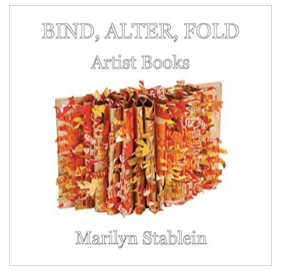 Tuesday, October 13 7-9pm Free
Dreams, Travelogs & Artist Books: a talk, reading and mini-trunk show
by poet Marilyn Stablein
A June 2015 interview she did with Paul Nelson can be heard here.
A newspaper article from Sept 15 is here.
Marilyn Stablein is an award-winning poet, essayist, artist, and author of 13 books. Splitting Hard Ground: Poems, won the New Mexico Book Award. Her essay collections include Climate of Extremes: Landscape and Imagination, eco-essays set in the northwest and Sleeping in Caves: A Himalayan Memoir.
She will read short excerpts from her work and introduce her new book Bind, Alter, Fold: Artist Books which features 38 of her handmade artist books.
She will also have a mini-trunk show display of some of her artist books.
Cascadia House
27626 Vashon Hwy SW Vashon Island
phone (206) 660-8056