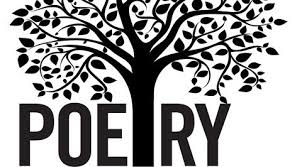 From Sarah Zale:
Call for Poems: Death Penalty
The death penalty is not about whether people deserve to die for the crimes they commit. The real question of capital punishment in this country is, Do we deserve to kill?
― Bryan Stevenson, Just Mercy: A Story of Justice and Redemption
A total of 110 executions have been carried out in Washington State and its predecessor territories since 1849. Five executions have taken place since the death penalty was re-enacted November 4, 1975. Eight men are currently on death row. They can choose death by lethal injection or hanging.
On February 11, 2014, Governor Jay Inslee instituted a moratorium on capital punishment. He and Attorney General Bob Ferguson introduced legislation to abolish the death penalty in Washington State on January 16, 2017.
A bipartisan bill to abolish the death penalty passed the state Senate on February 14 on a 26-22 vote. SB 6052 now moves to the House of Representatives, and it is presently in committee.
Status of states regarding the death penalty: with, 31; without, 19; in moratorium, including Washington State, 4.
Readings set at Northwind Art Center Reading Series and Imprint Books / Writers' Workshoppe in Port Townsend. More locations wanted.
CALL for POEMS: In support of WA Governor Jay Inslee's moratorium and the passage of SB 6052, send poems for an immediate chapbook for readings around the state. The search for a publisher of an anthology is in progress. Out-of-state poems welcome for later anthology. Contact & submissions–Sarah Zale: sarahzpoetry@gmail.com