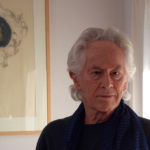 The 5th Cascadia Poetry Festival happens in Tacoma, Oct 12-15, 2017. Among the Main Stage poets are Michael McClure (5 days before his 85th birthday), CA Conrad, Patricia Smith, Lorna Dee Cervantes, Bruce Weigl, Philip Red Eagle, WA Poet Laureate Tod Marshall and Ianthe Brautigan. There will be a tribute to Tacoma native Richard Brautigan, including a panel on his legacy. A panel hosted by UW Tacoma's Abby Murray will focus on War Poetry and Veterans and feature Gary Lilley among others.
A Gold Pass is $25 and gets you into all events except some workshops. Some workshops are free to Gold Pass holders.
This fest comes quickly after a successful CPF in Cumberland, B.C., and the effort to connect US and Canadian poets (Southern and Northern Cascadians) is the reason at least five Canadian poets will be reading at the Tacoma Fest, including Sharon Thesen, Shazia Hafiz Ramji, Stephen Collis, Danika Dinsmore and Lucia Misch.
There is late night and youth programming, an open reading, Living Room and a Small Press Fair. There is still some space for small presses.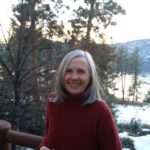 Come be a part of this work and connect to this place more deeply. In the wake of a summer of devastating forest fires and hurricanes, we need to figure out a Plan B for the biosphere and the best poets are organizing and acting on this and other crucial issues of our day. Be part of the conversation. Huge thanks to Dale King and the Tacoma Poetry Festival for being a part of this work, to the SPLAB Board, the Puget Sound Poetry Connection and other folks helping to make this event happen.